Soon to Be
The First FAA-Certified All Electric Airplane
Established in February 2014, the eFlyer program was created by Bye Aerospace to produce the two seat "eFlyer", and for it to be fully certified under the new FAR 23, and bring it to market. We intend to serve general aviation by providing a clean, renewable energy, electric training aircraft. As of March 2020 we have over 300 paid purchase deposits, split evenly between the eFlyer 2 and eFlyer 4. Check out the video of the eFlyer 2 prototype in flight below.
Electric Training Aircraft
This two-seat aircraft will change the way pilots train. The cost-efficient aircraft will enable new pilots to train without prohibitive fuel costs.
eFlyer Pricing
Starting in 2020, the eFlyer 2 requires a $5,000 deposit. The 4-seat eFlyer 4  requires a $10,000 deposit. For more information on pricing, email: sales@byeaerospace.com
Insight on the eFlyer from
George Bye (Founder & CEO):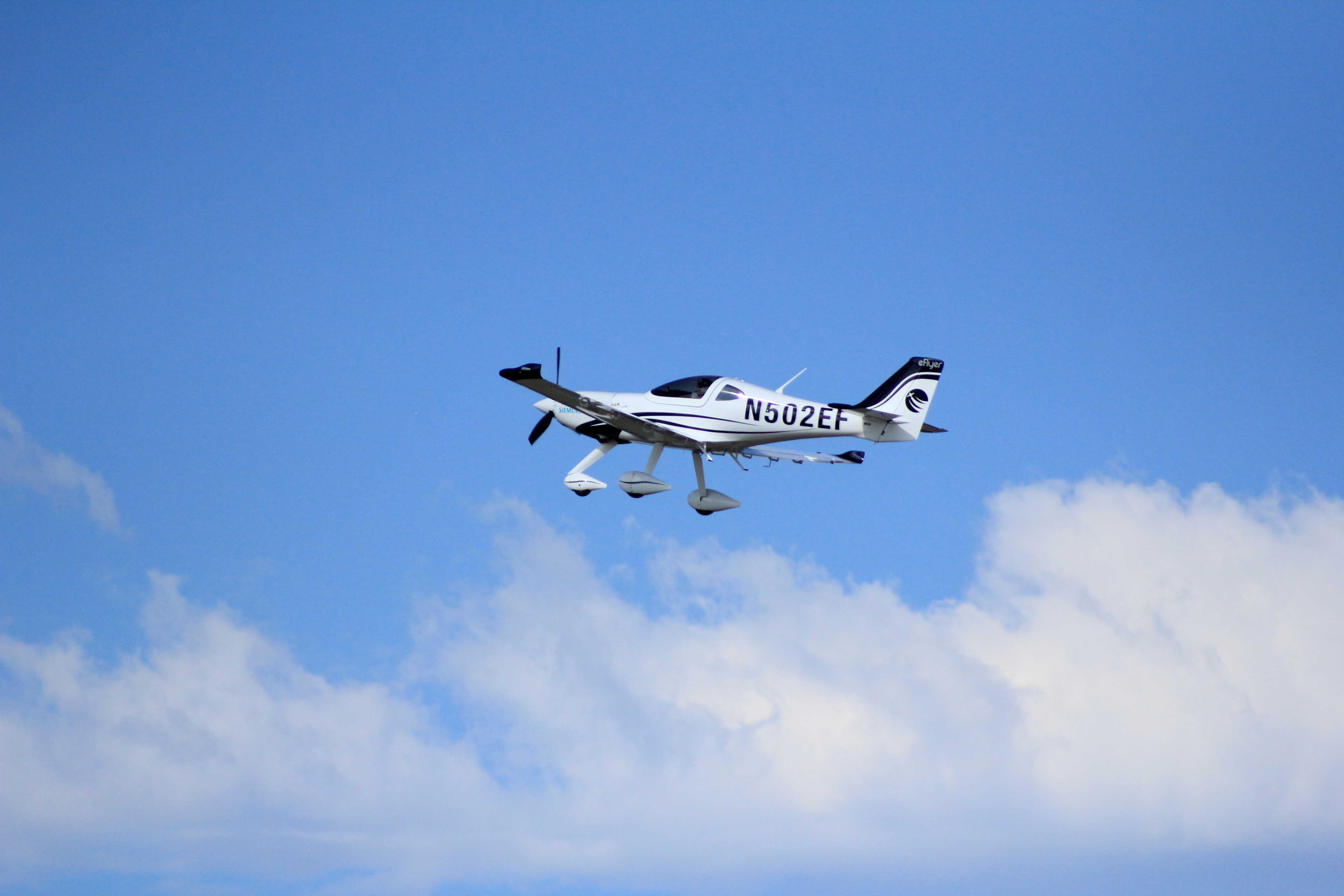 eFlyer Market
Demand for new airline pilots has increased dramatically over requirements from 5 or 10 years ago. According to Boeing (2019), an estimated 804,000 new commercial and airline pilots are needed, (a dramatic increase from 637,000 estimated in 2017) over the next 20 years. This requirement is a 5-fold increase of the 155,000 airline pilots flying today and a timely market entry for the high-tech all-electric eFlyer 2 trainer. To meet this pilot training demand, it is estimated that the addressable market of 44,000 units is needed. Of this total, the eFlyer target market is 35,000 units, ($17.5B potential market).
The existing 230,000-unit General Aviation fleet is ripe for replacement. The majority of these aircraft were manufactured between 1960 and 1983 when production averaged over 10,000 units per year. Sales slumped in the early 1980's due to market saturation, rising fuel cost and limited access to capital with high interest rates. According to the FAA and GAMA, there were 10,800 two-seat trainers in use today that average 48-years old. These old, legacy aircraft are difficult and costly to maintain, burn expensive leaded avgas producing CO2, and are nearing obsolescence.